School of Supernatural

Vancouver Canada, August 14 to 18 2023
At last, we are able to have the School of the Supernatural back here in Vancouver, Canada after the covid 19 lockdown.
We have reserved a beautiful conference center in New Westminster, Inn at the Quay, next to Fraser River and New Westminster Skytrain station. Registrations are now open and have been coming in very fast so, if you would like to attend, please register right away as seating is limited.
The cost for the five days is reasonable: conference fee is $300 CAD and block rate for the hotel has been arranged at a special discounted price.
The School of Supernatural

Teachers: Bruce & Reshma Allen, Michael & Gordana Van Vlymen
The Word of God is a true plumb line in proving those things that stretch our faith or cause us to grow. There is strong Biblical basis for supernatural translations and these are presented in a way that is faith-building and easy to understand. Translation by Faith! Just the phrase alone stirs up images of God doing the most extraordinary things through His people! Imagine servants of God moving supernaturally across time, the earth and the heavens for the purposes of God. The Bible indicates that Enoch, Elijah, Philip and John as well as many others have allowed God to use them in this way without reservation to accomplish His plan and His will upon this earth! In these last days, God is moving people all over the earth supernaturally for the cause of the Gospel. Translation by Faith is happening now and is our inheritance as children of God.

Bruce Allen was given a mandate by God to teach translation by faith for end-times ministry. This school lays the foundation through scripture and revelation by God to prepare believers to walk in this reality and also gives activations and practical steps of faith to see its manifestation for the purposes of God on the Earth. The question is, are you one of those who are willing to be used of the Lord? Are you willing to believe and take a step of faith? Then come and take that step! Your life will never be the same! A five-day intensive course to prepare and equip you to move in the supernatural of God!
Topics will include:
Believer's Authority
Translation by Faith
Ministering with Angels
Walking in the Glory
Seeing in the Spirit
Discerning of Spirits
Discernment
Spiritual Warfare
The Sanctified Imagination
Living in Both Realms
The Deeper Revelation of Light
The Clouds of Witnesses
and much more!
Come and receive valuable and practical insights!
SPACE IS LIMITED!
Please register early with your payment and hotel booking if required.
You can reach Inn at the Quay at 604-520-1776
For Canadians who want to use etransfers to register a seat, please email us by clicking here for further instructions.
Blocked rates for accommodations at the Inn at the Quay ends Monday July 17 2023.
Attendees please click link below to send an email to the Reservations Manager for blocked rates booking.
About Your Speakers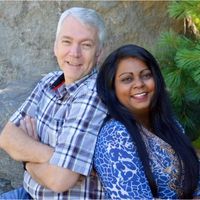 Bruce and Reshma Allen travel throughout the world ministering the love of Jesus in the character of Christ. Unusual signs and wonders accompany the preaching of the Word. Bruce operates in a remarkable anointing for breakthrough into the glory realm with creative miracles touching the lives of many. A fresh and timely word can be expected as Bruce ministers. Their passion and focus in this hour is to Prepare the Way of the Lord by training, equipping and activating the Body of Christ for the work of the ministry. They believe this is the hour for the Church to walk in the fullness of their inheritance in Christ. Dr. Bruce Allen is an internationally known minister of the gospel of Jesus Christ, keynote conference speaker, and best-selling author of several highly acclaimed and anointed books, including the best-seller Gazing into Glory. Dr. Bruce walks in and ministers from the glory realms of God with miracles and signs following. A modern-day Enoch, Dr. Bruce's mandate from the Lord Jesus is to train and equip believers to walk fully in the supernatural things of God, equipping believers to live a life of miracles, signs and wonders, moving supernaturally across the Earth for the purposes of, and the glory of the Lord. It is Dr. Bruce's passion to equip and launch believers into their full inheritance in Christ. Dr. Bruce has appeared on "It's Supernatural" with Sid Roth and is also the host of the popular television program "For His Glory" on Angel TV. Reshma Allen is a powerfully anointed woman of God being used to teach and equip believers for end-times work. Reshma, born and raised in Fiji has a powerful testimony of redemption and blessing that has touched women all over the world. Reshma carries a healing anointing and ministers in the power of God wherever they go. She also has a call to teach on discernment and how to walk in it, and teaches this very subject at the School of the Supernatural conducted by Still Waters Intl. Missions. Reshma also has a popular television program on Angel TV entitled Women for His Glory. Click here for more on Bruce and Reshma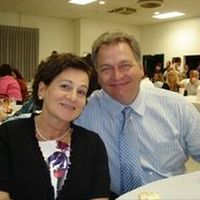 Michael and Gordana Van Vlymen minister internationally, sharing the gospel and revelation the Lord has given them. The gifts of the Spirit, breakthrough in prayer, and seeing in the spiritual realm are just of few of the things they feel called to share. Gordana Van Vlymen received a powerful prayer of impartation on 11/11/11 and from that day has been ministering under a powerful anointing of the Holy Spirit in revelation and healing. Michael Van Vlymen is a speaker and teacher of biblical and spiritual truths and the author of several books including How to See in the Spirit, a best-seller on the subject of spiritual sight. Michael teaches at conferences and schools throughout the world. Michael received a series of visitations from the Lord Jesus beginning in 2009 expressly about the subject of spiritual sight. The Lord showed Michael how we see and the reasons some do not see, and taught him in the simplest and straight-forward way how a believer's spiritual eyes can be opened. Michael was led by the Lord through a prophetic word to write what he had been taught so that others could also benefit. Michael wrote the book How to See in the Spirit and since releasing it in 2013, has received thousands of testimonies from those whose eyes have been opened. Since then, Michael and Gordana have been traveling throughout the world equipping believers to fulfill their calling in Christ. Click here to read a short history of Michael's journey.
Getting to the School
Since this is an intensive school and our classes begin at 9:00 A.M. and end at 5:00 P.M. each day, please plan your travel days to arrive before Monday 14 August 2023. Please plan your arrival accordingly. Please plan your departure for after Friday August 18 2023. We may have evening sessions for worship, prayers and healings. If you are travelling by plane, use the YVR airport. You can either take a taxi to the hotel, or use the Canada Line to Waterfront Station and take the Expo Line, Disembark at New Westminster Station. Exit via New Westminster Station entrance. Take the elevator on the right to the first level and cross the bridge that links you to the hotel walkway, about 500m or 6 min walk. If you are planning to drive: There are daily parking at the Inn at the Quay for $12 before taxes.